6 September, 2015
RED WINE PLUMS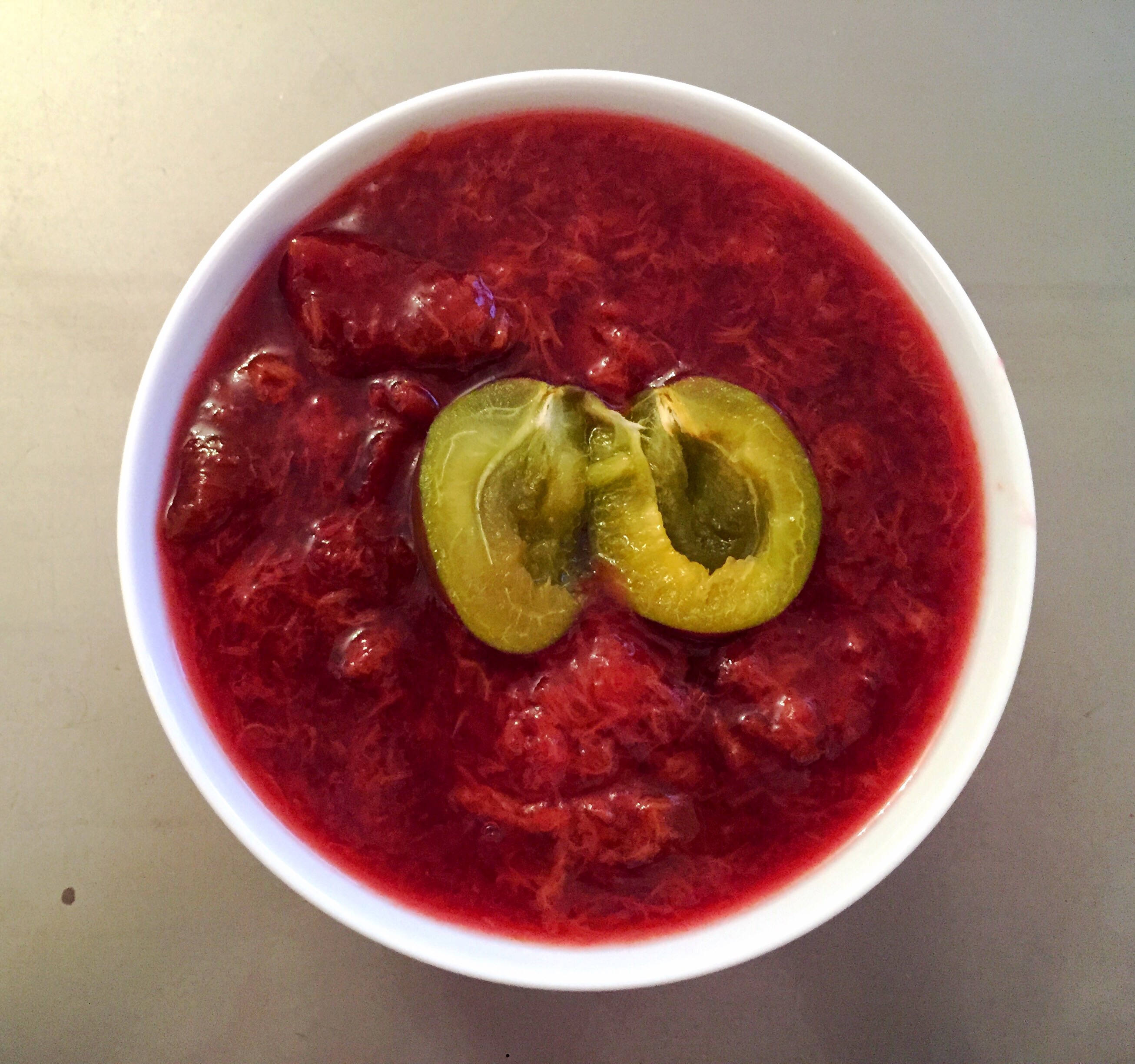 Comments : 5 Posted in :
SWEETS FOR MY SWEETS
on
by :
blonDISHious
Tags:
cinnamon
,
compot
,
dessert
,
Plum
,
red wine
,
sweet
I have a bit of a sweet tooth. When it comes with a touch of sour…even better!
My friend gave me a little bag of freshly picked plums the other day. With more time on my hands I would have immediately baked a lovely plum tart…my favourite cake! But this week was kinda mad and I wanted to make something quick but yummy.
I also had a bottle of red wine sitting in my kitchen for a while. Plums and red wine make a good couple. So, why not unite them in a delish compot?
This compot goes perfectly with porridge, pudding, creamed rice, ice cream or simply enjoyed on its own.
And here we go….
INGREDIENTS:
500 gr plums
40 gr sugar
1 pack vanilla sugar
1 cinnamon stick
400 ml red wine
1 tbs cornflour (blend with a tbs of water)
METHOD:
Rinse the plums under cool water. Slice them in half and pit them.
Place a saucepan or pot over a medium heat. Put the sugar in the pot and stir constantly with a wooden spoon until the sugar begins to dissolve making sure it doesn't turn brown. It should still be translucent. When the sugar turns liquid add the red wine and cook until the sugar dissolves completely.
Add the plums, the vanilla sugar and the cinnamon stick.
Cook on a low heat until the plums go soft. It takes about 3 – 5 minutes.
Blend the cornflour with a tablespoon of water and add to the red wine plums.
Bring to the boil for about a minute.
If necessary add more sugar if it seems too sour.
Have a blonDISHious day,
Sabrina xxx
5s COMMENTS