31 August, 2016
AVOCADO BAKED EGGS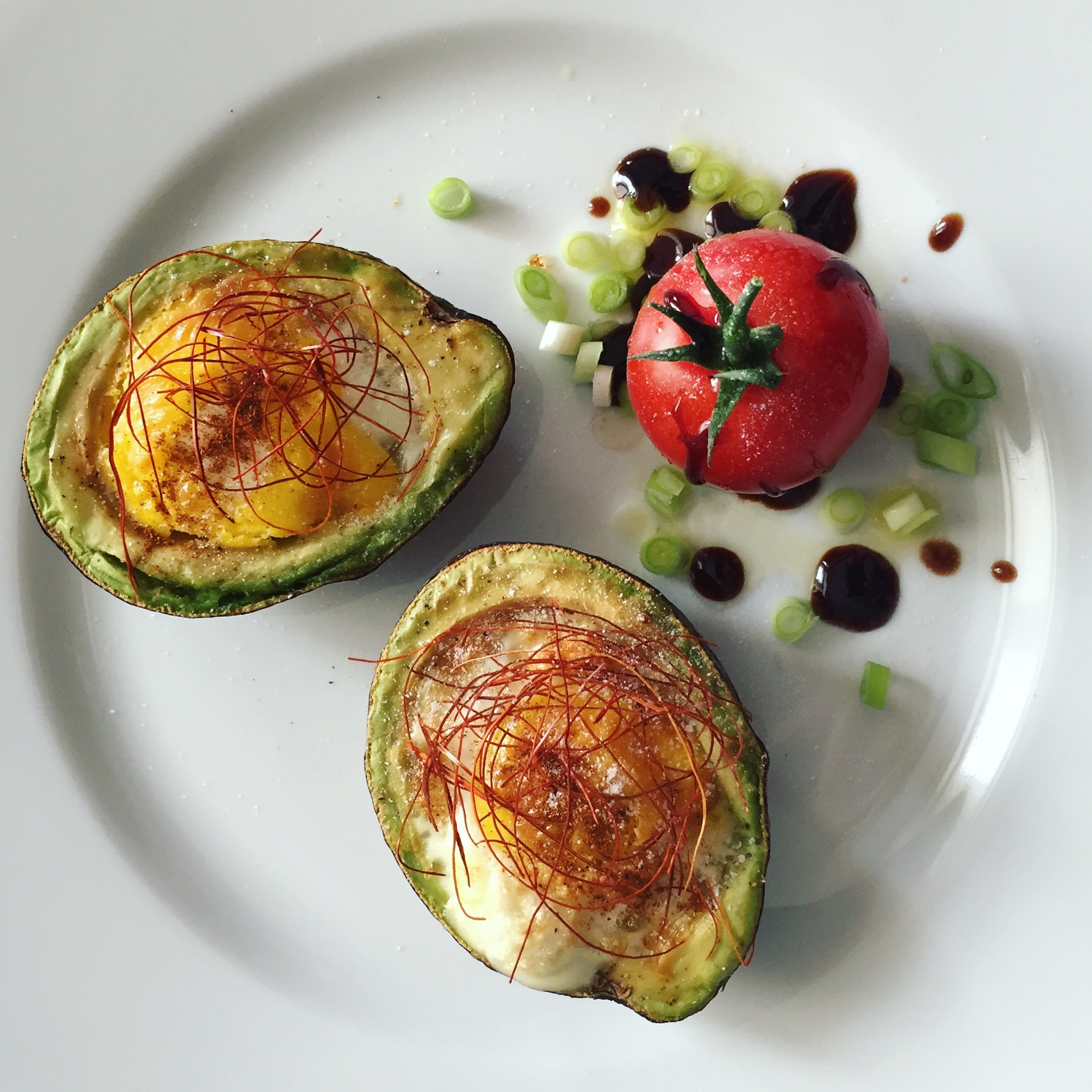 Comments : 2 Posted in :
BREKKIE AT TIFFIE'S
,
PLEASE DO NOT MEAT!
on
by :
blonDISHious
Tags:
avocado
,
egg
,
lemon juice
,
pepper
,
salt
The best way to start a day is to have a good brekkie. Ideally a healthy one full of vitamins and fibre. It kick-starts your metabolism and gives you the energy you need to get through your day. Especially when you have a stressful and busy day ahead.
Most of the working days I cut my timeframe a touch too fine to get ready before I have to leave for work. So, instead of a nice prepared brekkie at home I'd have a yogurt, some nuts and berries once I got to the office. But at the weekend I want to treat myself to a lovely breakfast at home. My favourite is a grilled tuna sarnie with melted cheese and fresh tomatoes. Not sooo healthy and additionally quite heavy. Alternatively I love a vegetarian full english. Also not so healthy and also not so light.
I often hear people say (including myself): "Why do all yummy things have to be so unhealthy?" YES, a lot of very delishious meals and snacks are exactly that: unhealthy. But this is just half of the truth. A lot of very healthy dishes are very yummy too. And here is a good example of a yummy AND healthy meal that can be eaten for brekkie, lunch, dinner or just as a snack in between meals.
And here we go:
INGREDIENTS: (serves 2)
2 avocados
4 small eggs
2 tbs lemon juice
salt & pepper
any sides you like (toast, crisp bread, salad, tomatoes, bacon, etc.)
chilli strings (for decoration)
METHOD:
Preheat the oven to 210ºC
Cut the avocado in halves and scoop out a little bit of the flesh in order to make space for the egg (you can use the leftovers for a salsa or just eat it as it is)
Drizzle 1/2 a teaspoon of lemon juice in each half and season to taste
Place the avocado halves in a baking or griddle pan
Crack one egg in each avocado half. Make sure to do it slowly in order avoid spilling the egg white. If the egg is bigger than your avocado half discard leftover egg white.
Now carefully place the baking pan in the oven. Don't tip them over!
Back the avocado eggs for about 20 minutes.
Serve with whatever sides and ingredients you prefer (i. e., toast, crisp bread, tomatoes, chilli, spring onion, salsa, salad, baked beans, feta cheese, bacon, etc.). Decorate with chilli strings or any other fancy stuff 😉 Be creative.
Enjoy!
Have a blonDISHious day,
Sabrina xxx
2s COMMENTS